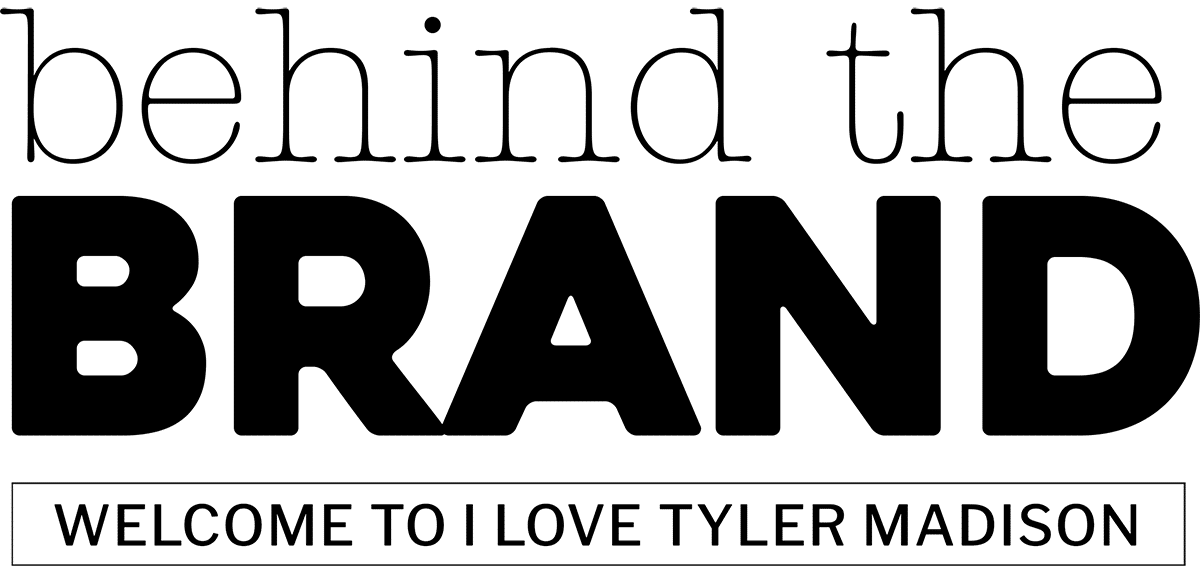 our story
More than just a brand, we envisioned a clothing experience that would celebrate and elevate the beauty in every women; wearable pieces that not only made us look stellar, but also feel good.
That's why we created I Love Tyler Madison. Because being comfortable in our clothes starts with being comfortable in our own skin. By combining our collective experience of fashion, business, and psychology, we first launched ILTM in 2015. At the time, there was a void in the contemporary market for a pull-on pant that had it all: style, versatility, and supreme comfort. We jumped on the opportunity to create what has since become a wardrobe essential, and started with a small capsule collection of 15 key pieces. The brand has grown steadily with each season, delivering an inspiring aesthetic that is both timeless yet fully on-trend.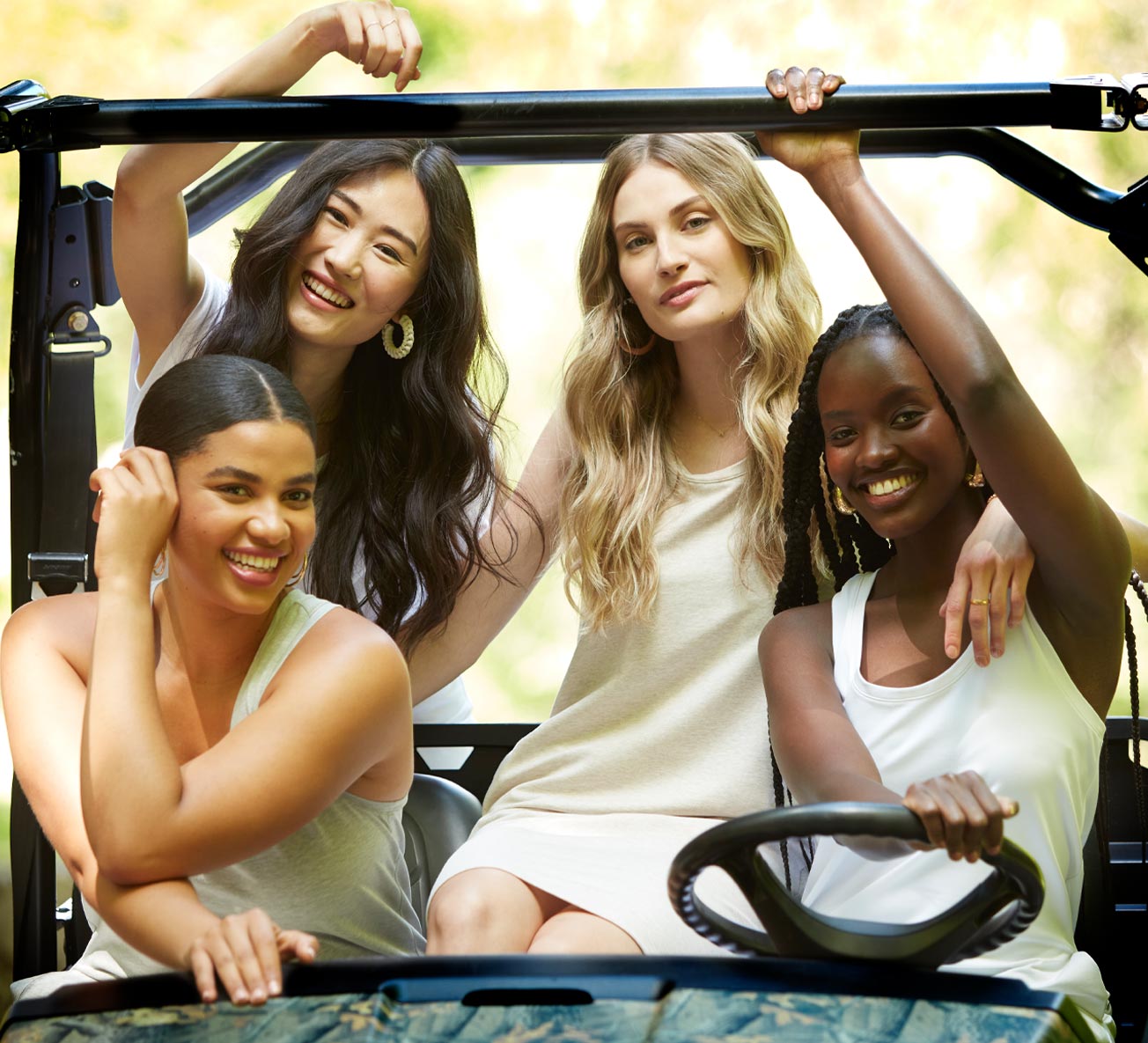 our values
Giving back is at the core of the ILTM philosophy, with our values rooted in generosity, compassion, community, and connection. We understand that helping others, even in the smallest of ways, can have a huge impact – not only on those who receive, but on those who give. Studies have shown that committing selfless acts of altruism can cause a whole slew of positive physical and psychological effects. It elicits a surge of oxytocin (a 'feel-good' chemical) in the brain, lowers blood pressure, reduces stress, boosts self-esteem, and eases depression. Helping others can lead to an overall greater sense of happiness, and ultimately, to a longer and more fulfilling life. As the saying goes, it truly is better to give than to receive, and at ILTM we are committed to making a positive difference in the lives of others, and our own, by giving back.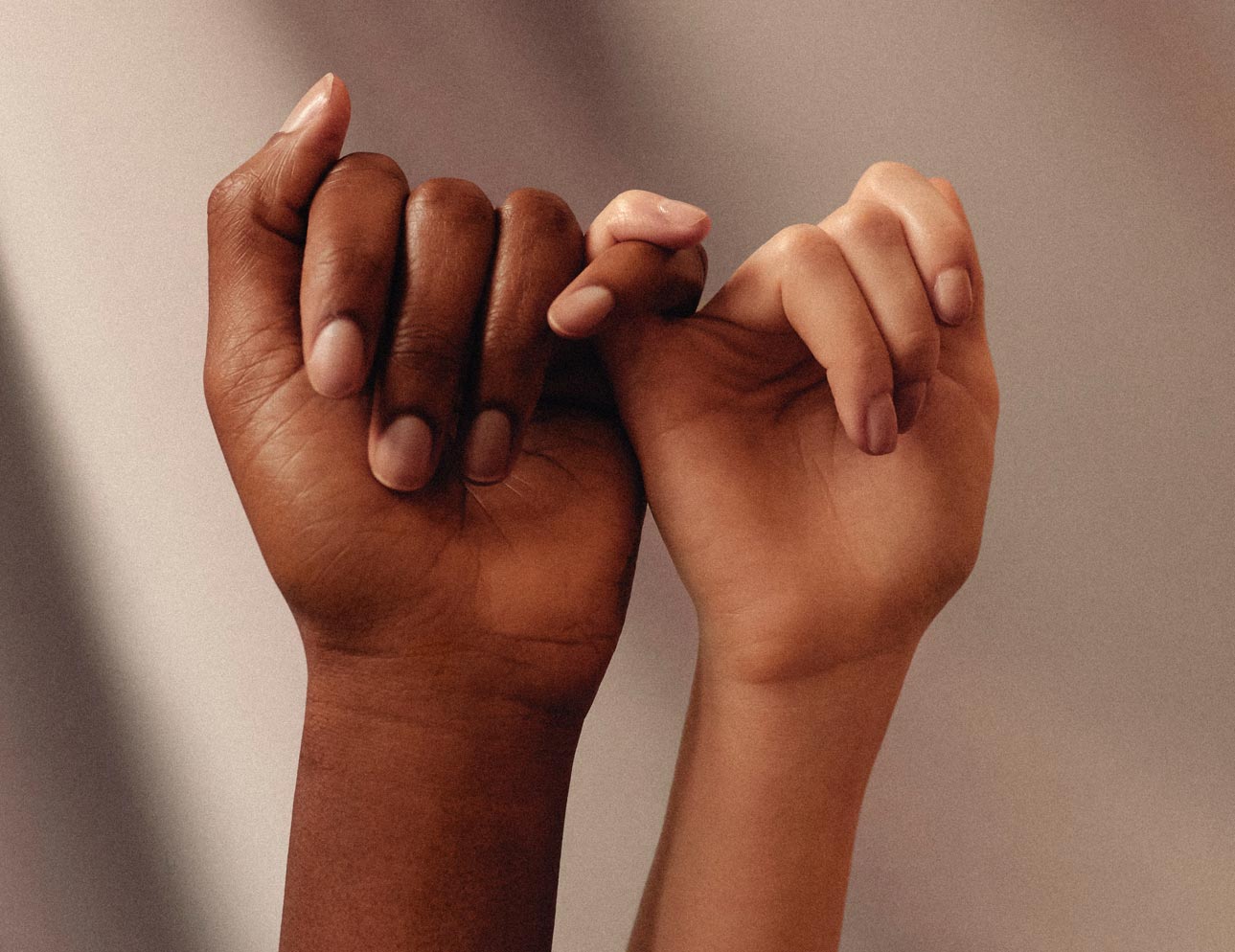 our mission
ILTM embodies the spirit of sisterhood. We are committed to designing clothes for the real woman living in real life. Each piece we create is meant to honor the unique energy that comes from within, with a strong emphasis on positive body image, self-acceptance, equality, compassion and non judgement. We are so much more than our size and shape. We are daughters, sisters, mothers, aunts, partners and friends. We are a community of women empowering women, showing up for each other with kindness. weaving threads of inclusion and integrity into each style we lovingly create.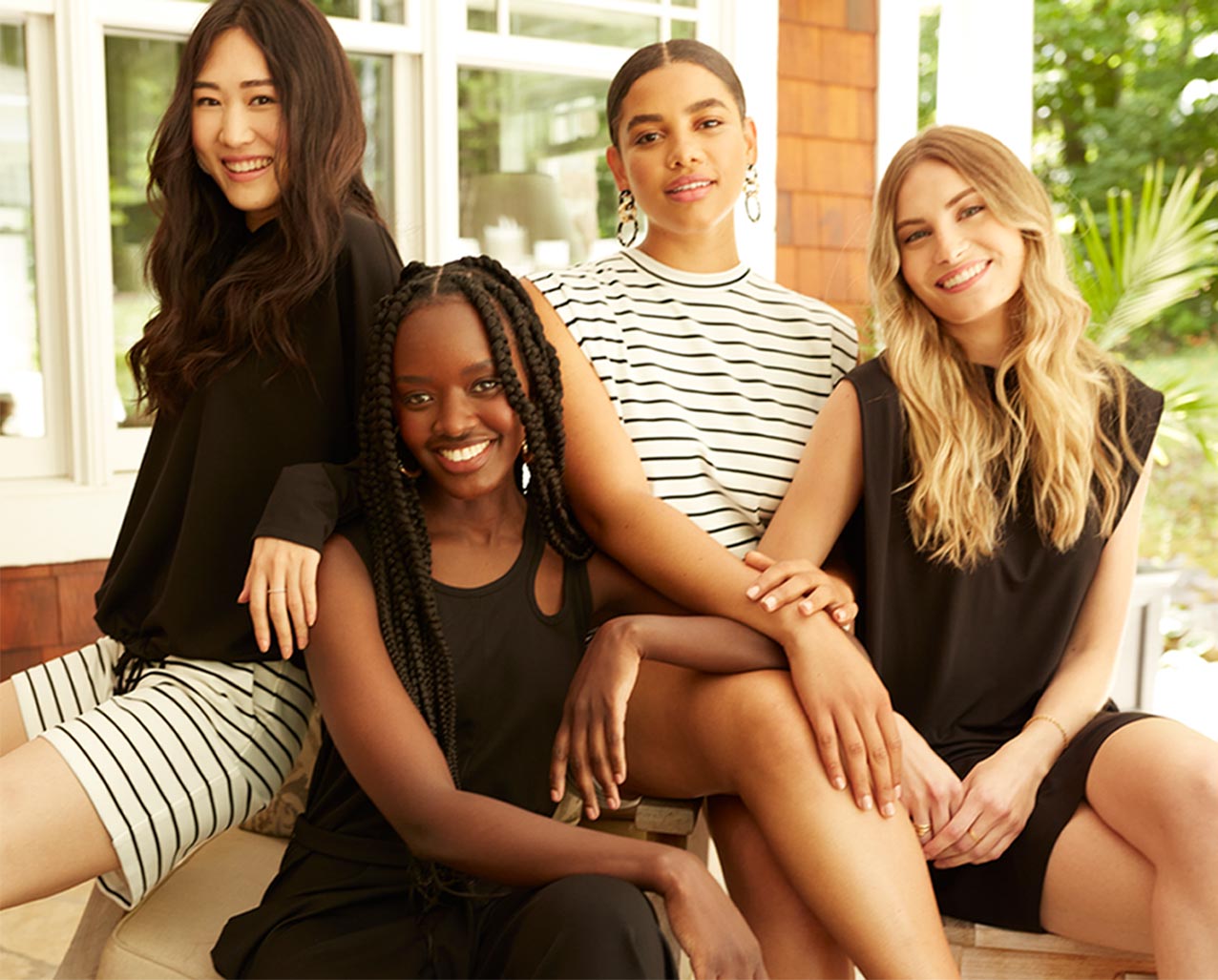 our focus
Style
Our line appeals to a wide range of unique women, as we can each style our outfits in our own special way. We love how 50 completely different women can all wear the same pant, yet create 50 completely different looks. While we keep up with the latest trends, conduct extensive market research. and travel the globe to source the perfect fabrics, the heart our commitment is making clothes that everyone can wear.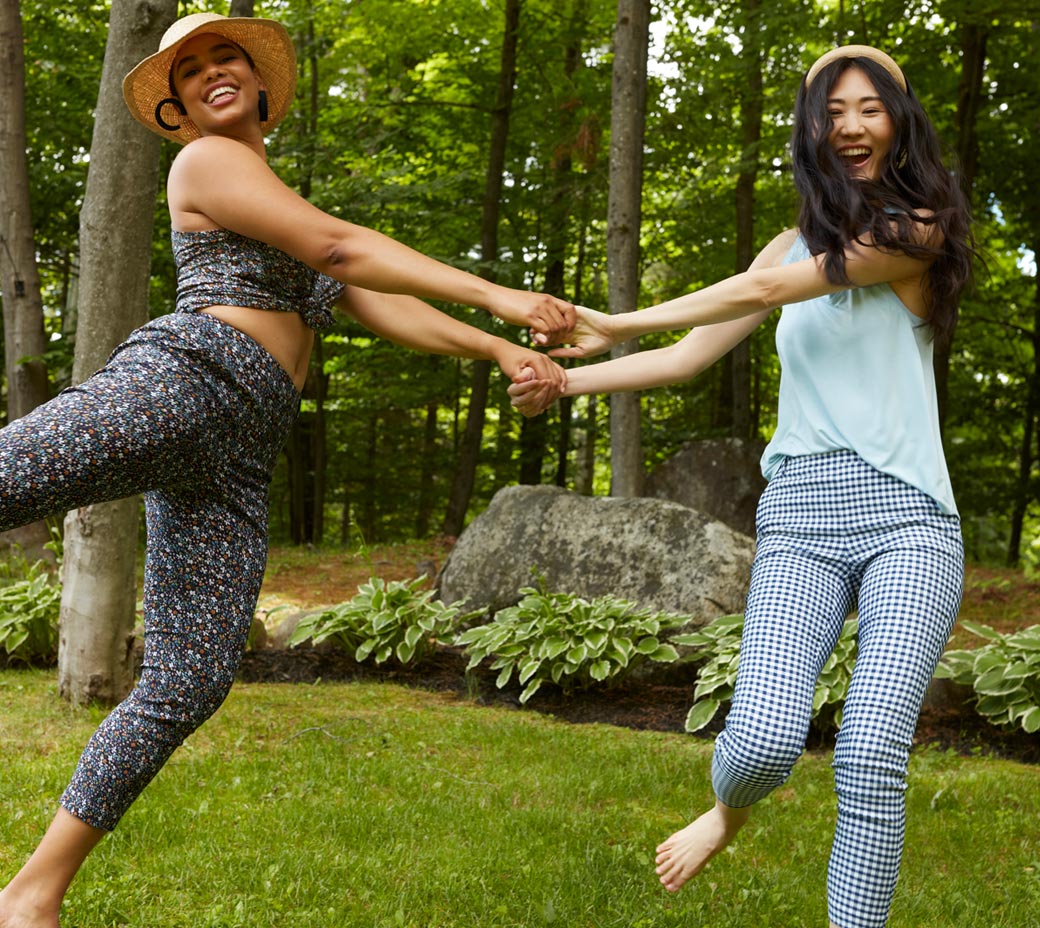 Comfort
We all have days when we don't feel our best, and there is nothing worse than having to struggle in tight, bulky or uncomfortable pants. And although luxe loungewear has its place, it's not always an appropriate option.
Enter the pull-on trouser; a beautiful blend of comfort and fashion, allowing you to move with confidence and ease without sacrificing style.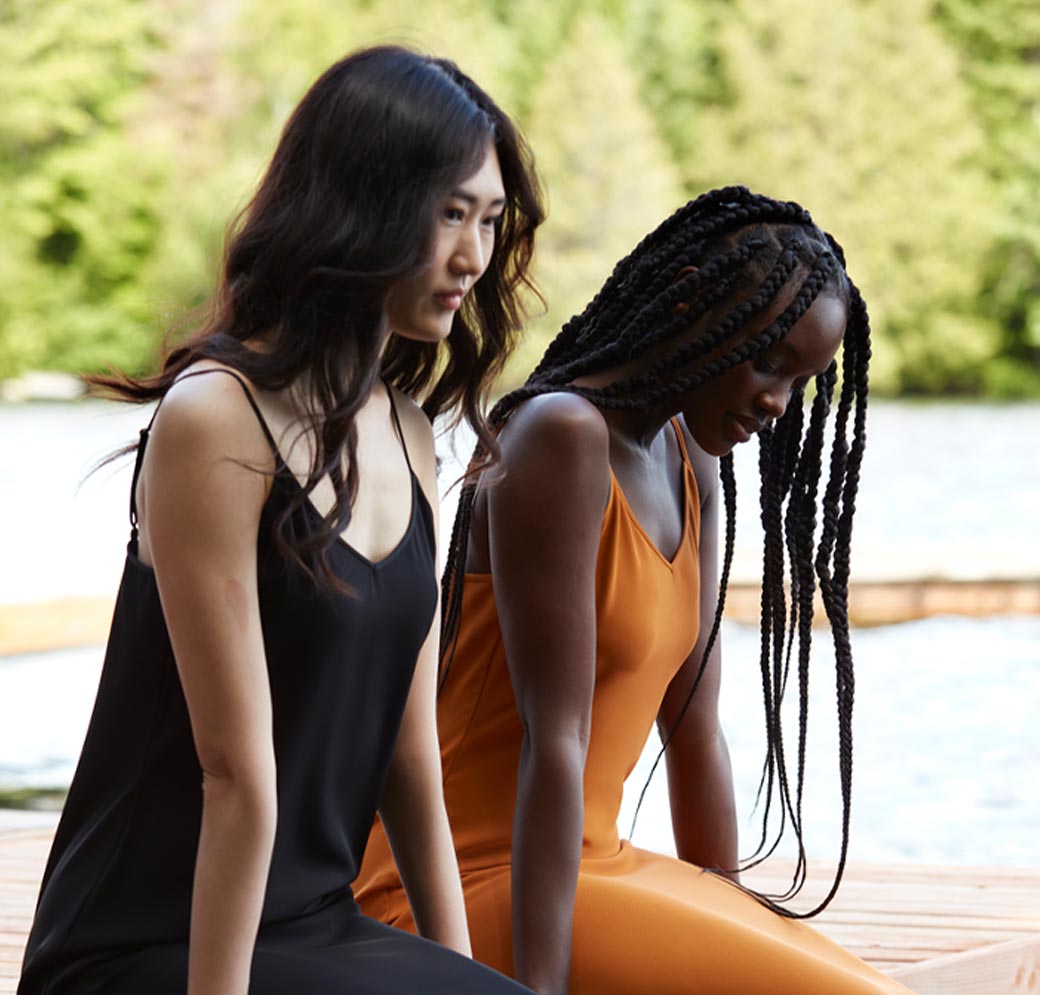 Versatilty
We design pieces that are easy to mix and match with other styles and color
palettes. Our outfits have a 'Monday to Sunday' appeal, with an aesthetic that can easily be dressed up or down.
We create each item as a key addition to your closet, with staying power and serious style mileage.
MEET OUR FASHION FAMILY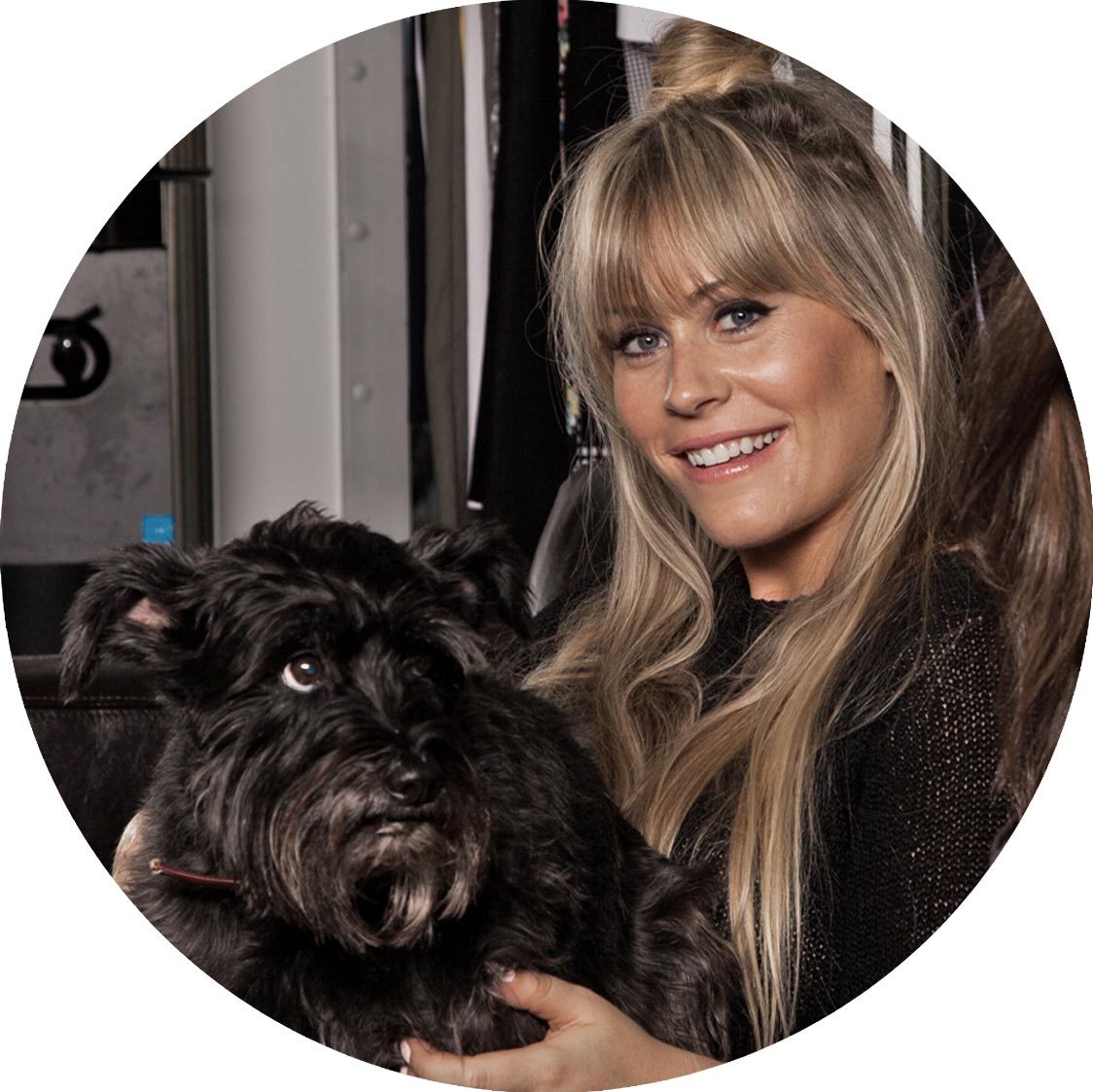 Jacqueline
Harris
Co-creator ILTM
"We want to help women feel good. Life is hard enough, getting dressed shouldn't be"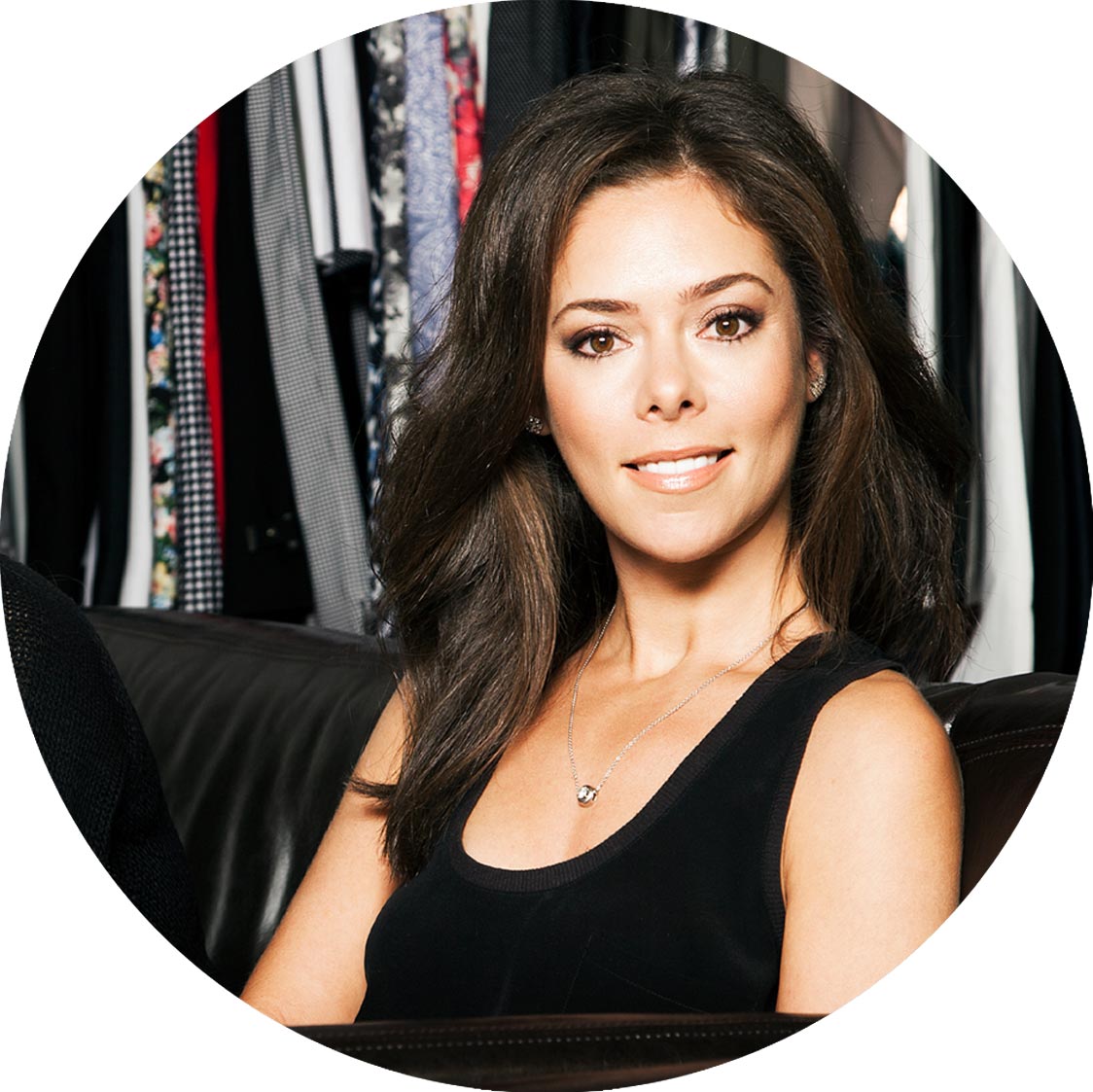 Charna
Zucker
Co-creator ILTM
"ILTM was created by real women, working and living in everyday real life"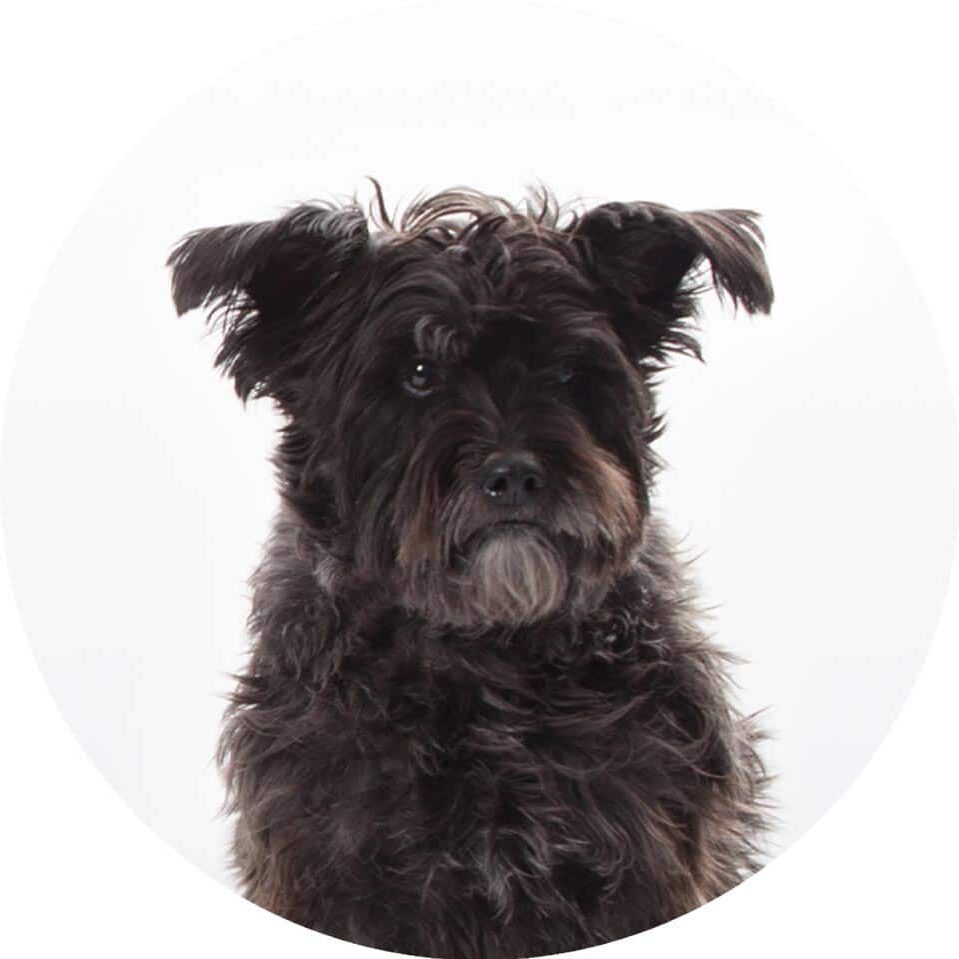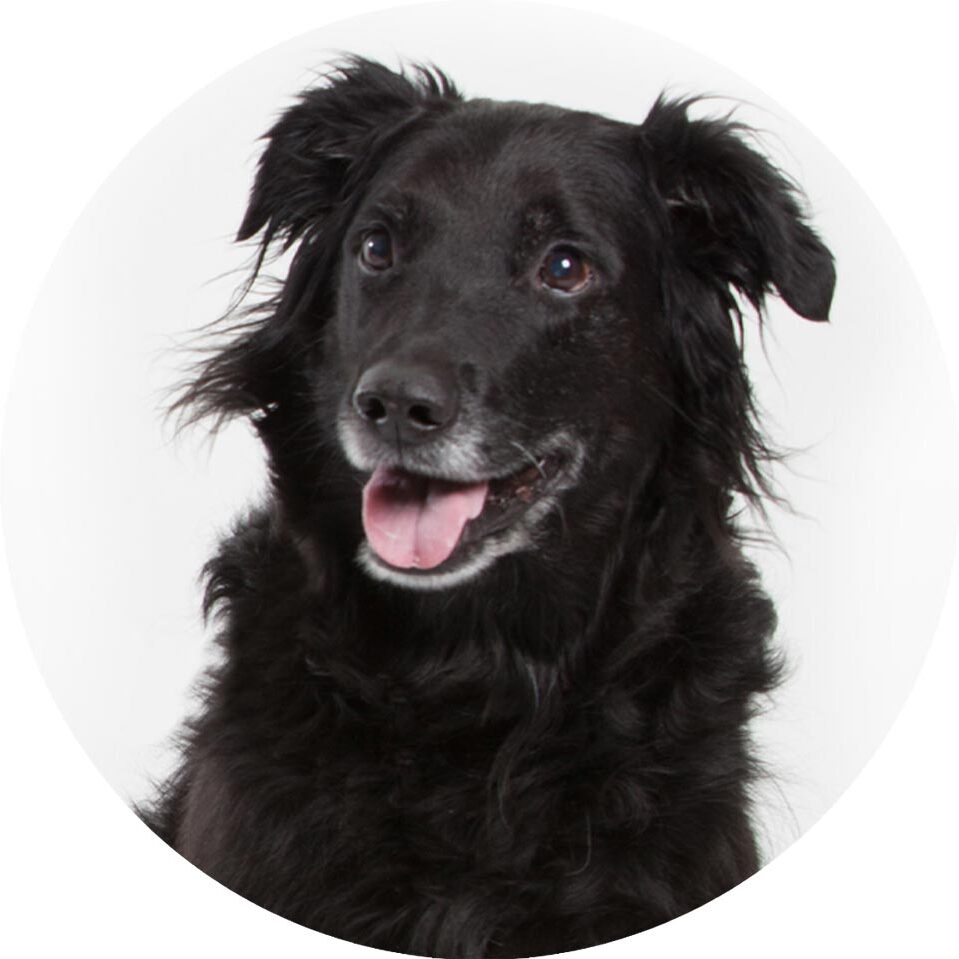 Tyler & Madison
The inspiration
We chose to name our company after our rescue dogs, Tyler + Madison. When we rescued them years ago, they were neglected and abandoned. We thought there would be much to teach them, but ended up learning much from them, invaluable lessons of acceptance and love. They make us feel unconditionally adored, and we hope to inspire other women to feel the same.
AS ANIMAL RIGHTS ACTIVISTS AND TRUE DEVOTEES OF CANINE RESCUE MISSIONS, WE DONATE A PORTION OF ALL PROCEEDS TO VARIOUS ANIMAL SHELTERS