a letter to my addiction (anonymous)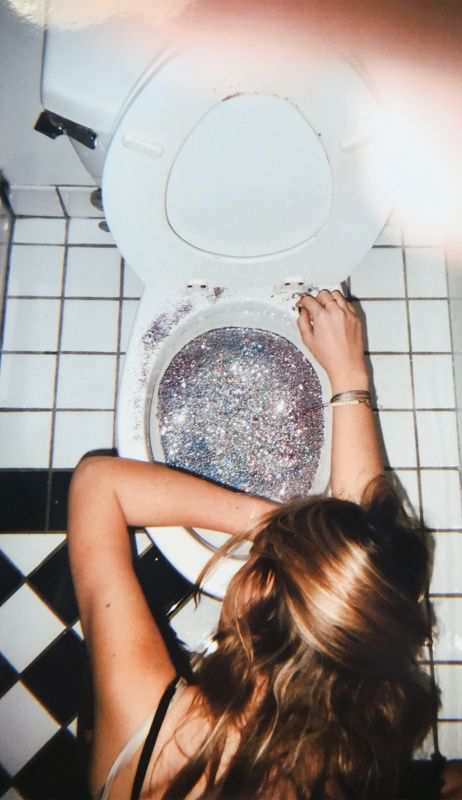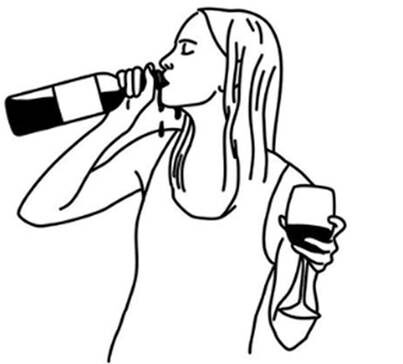 I don't know what to say to you, yet have so much to say.
Leaving you is hard.
It took me a long while to realize that
I'm an alcoholic
And it took a while longer to admit it, out loud, to myself and the people around me. You had become my sidekick.
My go-to. My best bud. You were amazing to me.
You alleviated my loneliness and calmed my anxiety.
You made the sharp corners of my life seem softer and easier to navigate.
You held me, soothed me, lifted me up and gave me strength. You made me feel light and liberated.
With you by my side, I thought I could do anything. Like I was tapped into a better version of me; smarter, funnier, more comfortable in my own skin. I felt confident. I felt alive.
And you were fun. So much more fun than facing shit. So much better than dealing with the realities
of my circumstance. So much easier than looking at myself square in the soul and walking through my own demons to get to the other side.
You gave me a lot. A lot more than I thought I could muster on my own.
You made me laugh and sing. Music sounded clearer and food tasted better. It was all good.
And you fit into my life seamlessly. Beautifully, tbh. It's widely acceptable to have you around, often encouraged. So you were always there.
Every party, every restaurant, every occasion and celebration. You were included in all the get-togethers and sometimes took center stage.
Most people really enjoyed your company, it was easy to slip you into my world full-throttle. I thought I found a great friend in you.
We started spending a lot of time together. Our vibe seemed healthy. It seemed perfect.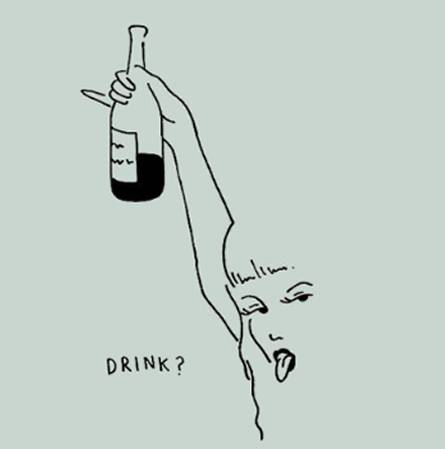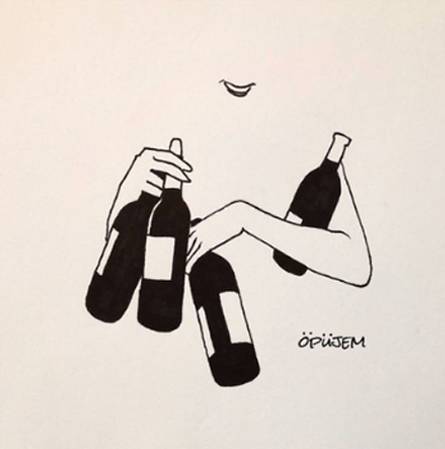 But I have a codependent addictive side with deep trauma wounds, and you are a narcissist in sheeps' clothing, preying on your victims when they're vulnerable.
So inevitably things went south.
As much time as I spent with you, I always wanted more.
And more and more.
And then some more. And then some more again.
And you seemed to want me right back, luring me deeper and deeper into your intoxicating web.
I rationalized how much I was drinking, told myself that because I added ice, you were watered down and not as potent. But then when I ran out of ice one random day I just had you straight up, and never looked back. You started to take up a lot of space in my world. You were sneaky about it, I didn't really notice how or when you slithered silently through the cracks of my soul.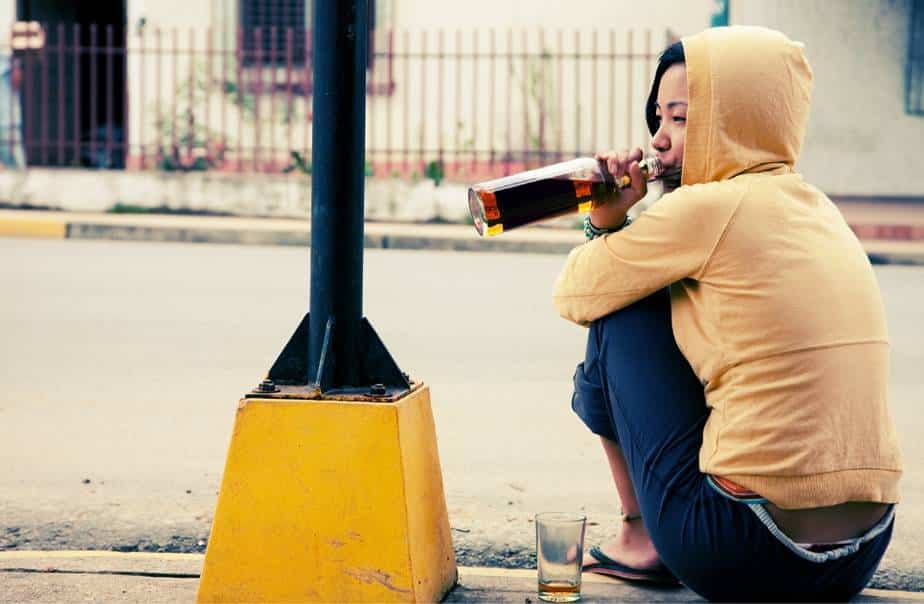 But eventually it got to the point where I had to ensure I always had you on hand. My trips to the SAQ became more frequent, as my tolerance and insatiable desire grew bigger and bigger.I started spending a good chunk of time alone, drowning my troubles in bottles of booze, avoiding things like responsibility and emotional pain. I began to neglect other areas of my life.
I lied to everyone about how much of myself I gave to you. I was only compelled to have more, to feel the clouds lift as you coursed warmly through my thirsty veins. And have you I did. Whenever and wherever I could.
People started to notice. Concerned comments were made.
But I kept rationalizing my intake and promised myself I'd keep it in check.
Not that I would drink less, just try to act less drunk, so no one would get on my case. I somehow convinced myself I didn't have a problem.
I kept telling myself I had things under control
A part of my brain faintly recognized that I was sinking into some kind of hole.
I knew I was stumbling and slurring my words. But I tried to convince everyone, including myself, that because I was functional, I was ok. I was working, taking care of my son, my home, my bills. I could stop drinking at any time. I just didn't want to.
Eventually the effect you had on me became undeniable. And it lasted well beyond the hours I actually spent with you, bleeding into every corner of my life.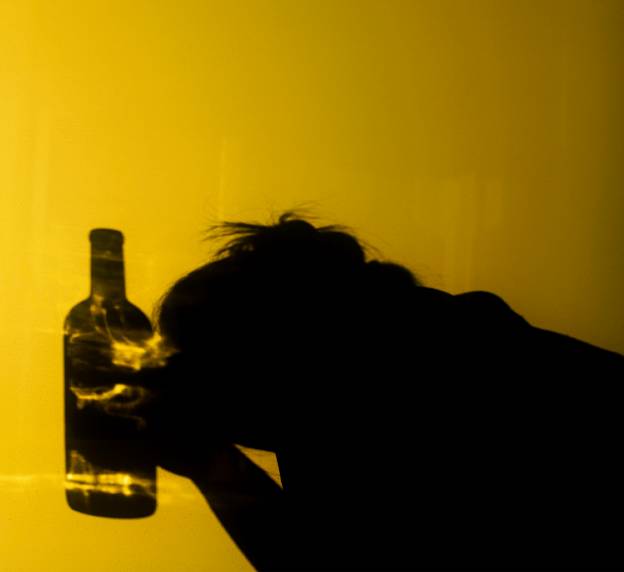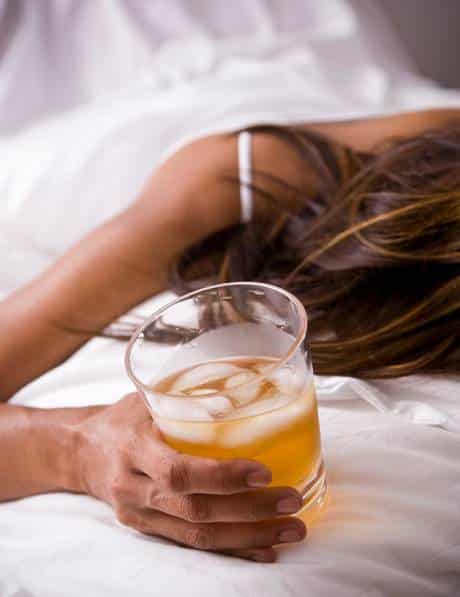 I was always hungover
And cured the hangover with more alcohol. I spent many long hours in the cold company of my bathroom floor, throwing up relentlessly after having a few too many, wishing it would end.
But nothing seemed to deter my commitment to you. I still believed you gave me something that I was lacking in myself. Something I couldn't access without you. So I kept on drinking. And the more I wrapped my life around you, the bigger you became. It was getting harder to hide my obsession, even from myself.
I started to forget what I did, what I said. I lost money, I lost time. I did stupid things
Careless things that thankfully didn't end up badly when they so easily could have.The happy buzz I used to feel was often replaced with an ominous darkness. I became hyper-emotional, either desperately sad or deeply angry. I was reckless and irrational, justifying my behaviour and blatantly ignoring the potential dire consequences.
At times I entertained the idea of leaving you. But those thoughts were always short-lived. You still made me feel this incredible sense of power, still eased my anxiety the minute I let you in. And there was no way I was going to give that up. I was blindly devoted to you, at all costs.
Close friends began to worry.
They tried to talk to me about the myopic attachment I had to you, tried to help me realize that maybe things with you weren't as rosy as I had myself believe. They pointed out how different I became and how erratically I behaved when you were around.
And you were always around.
For a long while I'd blow the comments off, insist I was fine, and order another double.
Even tho I could barely walk a straight line and felt like shit every day, I only wanted more of you.
I became fully dependent. I craved you when I woke up. Counted the hours until we could be together again. I drank more and more, pining for your prickly embrace. It was a slippery slope and I was teetering down. I kept chasing you to fill me up, yet ironically, my emptiness only grew.
Life began to fluctuate between surreal and frenzied. I couldn't remember what day it was. Sometimes I forgot where I was. After the initial high, you always brought me down a bad road, dark and bottomless. Like I was watching chunks of myself fall off, eroding under your toxic spell.
I felt lost and out of control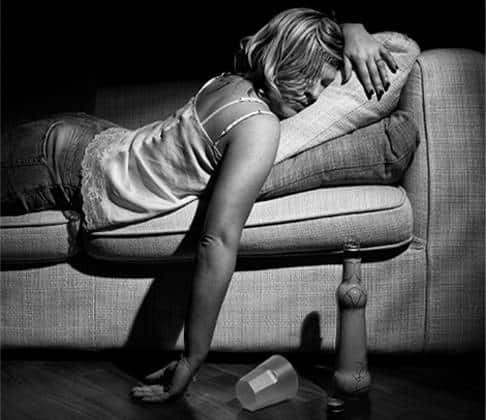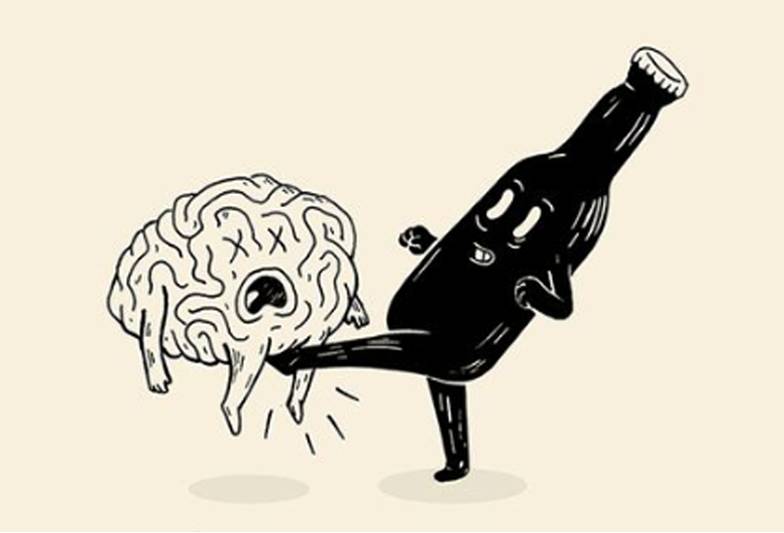 The idea of not being weighed down by you started to appear kind of nice, even through the foggy haze you veiled over my vision.
I began to realize the scary possibility that I could lose everything I've worked so hard to build, just because of you. And a quiet voice inside me knew I couldn't let that happen.
Vibrations of rational thought slowly grew louder and louder. Eventually they became louder than you.
It took me some time and a few more bottles, a few more feeble attempts to 'just stop at one'. But it never worked. And I could no longer stand feeling like a prisoner, captive to your alluring poison.
So I humbly reached out for help
I'm thankful to my friends, who not only urged me to go to a meeting, but also found one, and then brought me to it.
I didn't want to go at first. I was petrified of losing you. But something propelled me there, and I knew in my gut that I had to try.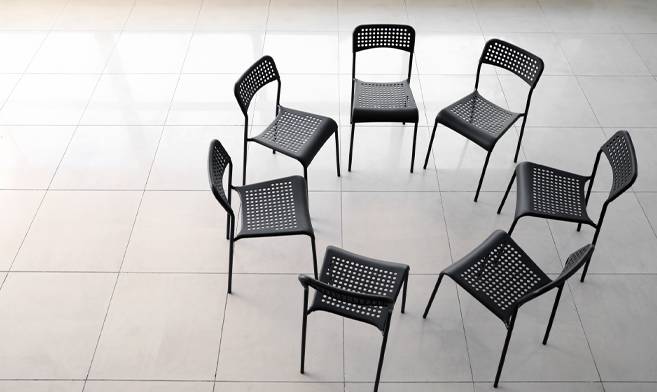 I started the work of letting you go when I first passed through those AA doors
4 weeks ago. And as I took that empowering walk up the room to get my chip,
admitting my addiction to a room full of welcoming strangers,
I began to untie the noose that you held around my soul
I now realize that all this time I spent with you, I was just bypassing the true work of healing growth. I was using you to try to overcome my shit. To relieve me from deep pain, both long past and very recent. I now realize it doesn't work that way.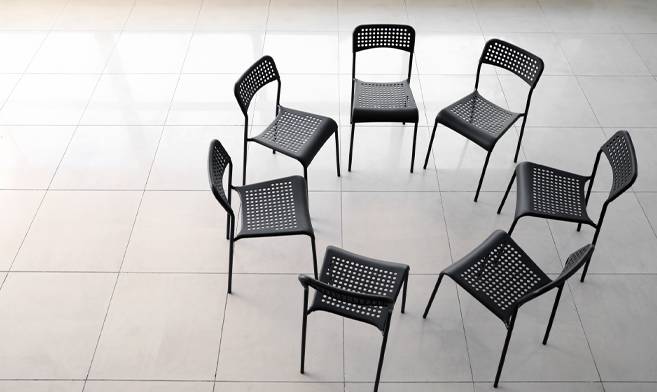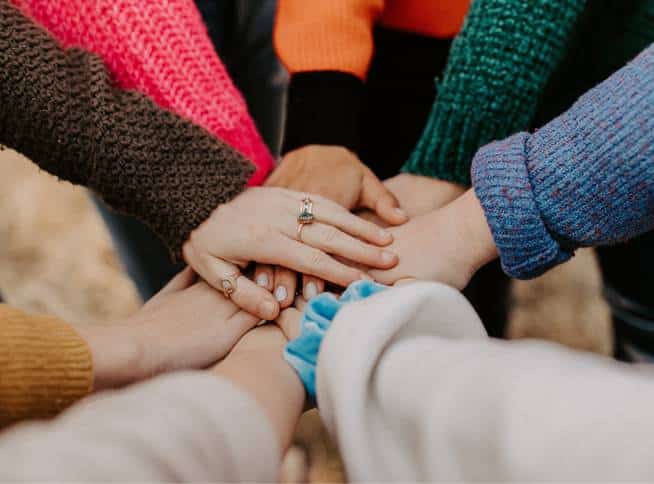 I see on the horizon how beautiful life can look without you.
That there is a higher power greater than both of us, a moral compass with an elevated sense of direction. And that when I open myself to her guidance, I can see you for what you really are. You might taste good, but deep down you're a life-sucking leech. If you try to tempt me with your bullshit, it won't work.
I have armour now. I have tools.
So I'm saying goodbye to you
And I stand together with an amazing group of people who are beside me in my choice to have a better life
A life without you
ALCOHOL ADDICTION: FACTS + STATS
MOST AMERICAN ADULTS CONSUME ALCOHOL AT LEAST ONCE IN THEIR LIFETIME.
AMONG THEM, 6.7% WILL DEVELOP ALCOHOL USE DISORDER (AUD).
• 10% OF AMERICANS AGED 12 YEARS AND OLDER HAVE ALCOHOL USE DISORDER
• 24% OF PEOPLE AGED 18 YEARS AND OLDER REPORTED BINGE DRINKING IN THE LAST 30 DAYS
• EVERY DAY, 385 AMERICANS DIE AS A RESULT OF EXCESSIVE ALCOHOL USE.
• 83.9% OF THESE DEATHS INVOLVE ADULTS AGED 35 OR OLDER.
• ALCOHOL CAUSES 10% OF DEATHS AMONG 15- TO 49-YEAR-OLDS.
• WORLDWIDE, UP TO 3 MILLION PEOPLE DIE EVERY YEAR AS A RESULT OF ALCOHOL ABUSE.
• ALCOHOL-RELATED DEATHS ACCOUNT FOR AT LEAST 6% OF THE WORLD'S DEATHS.
• ALCOHOL CAUSES 13.5% OF DEATHS AMONG 20- TO 39-YEAR-OLDS.
• MEN ARE 3 TIMES AS LIKELY AS WOMEN TO DIE AS A CONSEQUENCE OF ALCOHOL ABUSE.
• EXCESSIVE ALCOHOL USE IS RESPONSIBLE FOR 7.1% OF DISEASE AMONG MALES AND 2.2% AMONG FEMALES.
• COLLECTIVELY, AMERICANS LOSE OVER 3.59 MILLION YEARS OF POTENTIAL LIFE DUE TO EXCESSIVE
DRINKING.SOURCE: DRUGABUSESTATISTIS.ORG
IF YOU OR SOMEONE YOU KNOW IS STRUGGLING, THERE IS HELP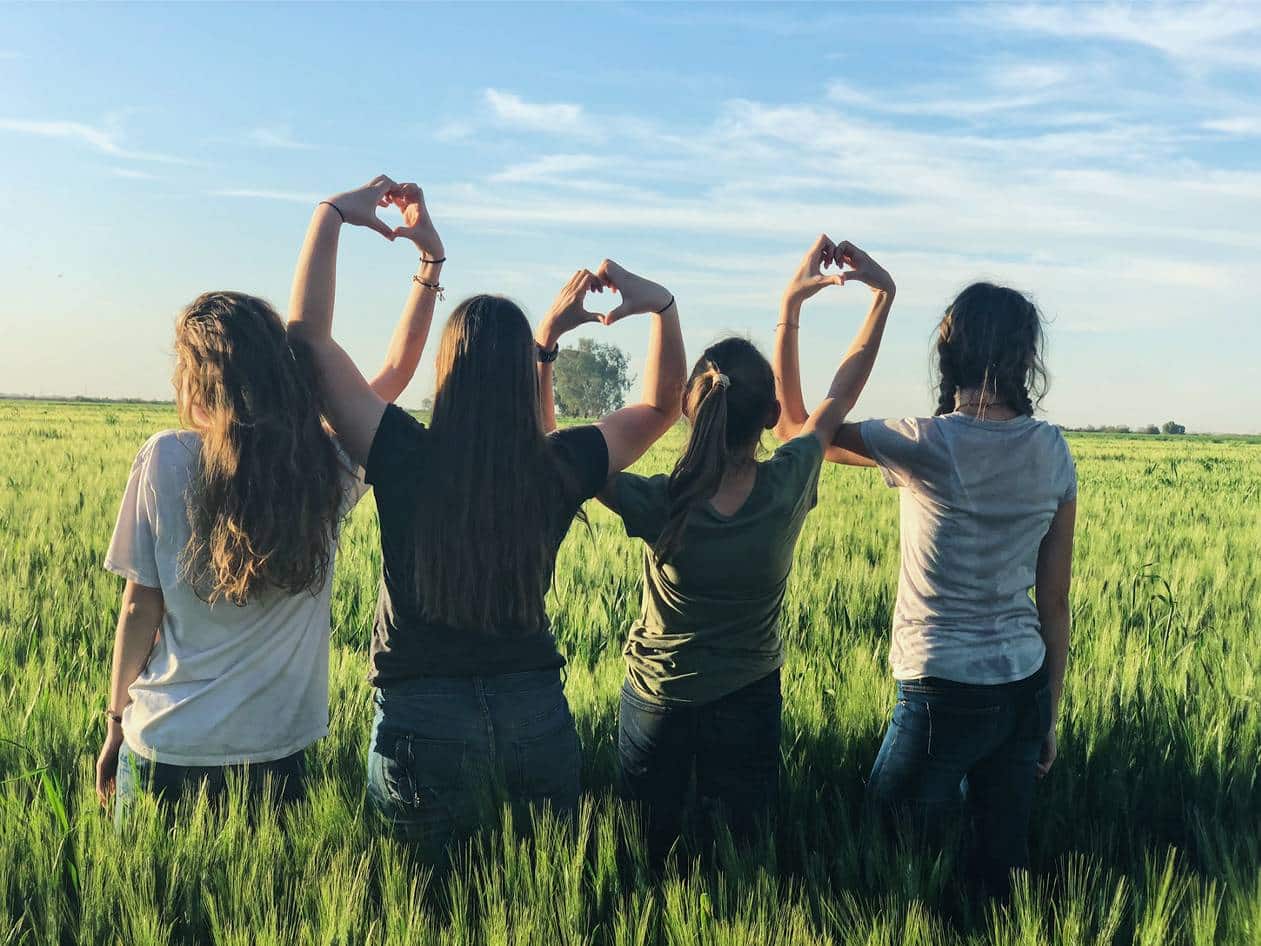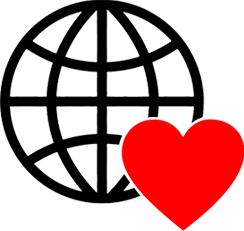 We want to hear from you!
SHARE YOUR THOUGHTS, FEEDBACK, OR PERSONAL STORIES TO POST
SEND US A CONFIDENTIAL E-MAIL (DIRECTLY TO JACKIE)
jacqueline@ilovetylermadison.com